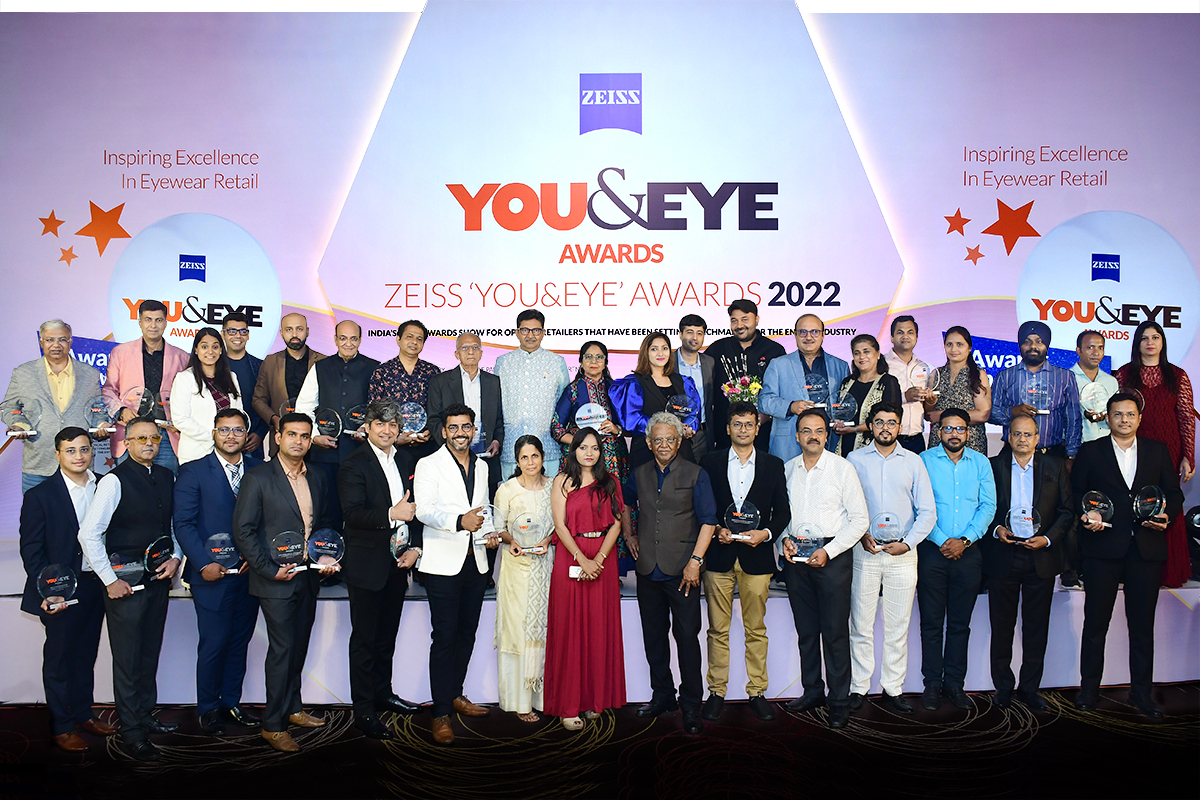 Suspense, enthusiasm, and starry lights along with an electric buzz… yes that's how it felt at the ZEISS 'YOU&EYE' AWARDS 2022 event that happened on June 05, 2022 at Novotel in Mumbai. 
From being a fantastic networking platform to the relevant peers of the industry to celebrating the excellence that the Indian optical industry has achieved – the awards event went down as a night to remember. The enthusiasm was at an all-time high as the winners announcement started.
Started five years ago, ZEISS 'YOU&EYE' AWARDS was conceptualised to recognise excellence in the Indian optical trade. The biggest reward that any optician could get is the continued patronage and loyalty of his customers. A twinkle in the customer's eye, a smile, a look of satisfaction and the knowledge that you have helped someone see the world better can bring immense joy. Every optician strives for this when a customer walks into the door. And this is not an easy task. A good deal of patience, planning and efforts goes into this, which often went unnoticed or unacknowledged in the past. The ZEISS 'YOU&EYE' AWARDS continues to change this legacy for the better! The recently concluded event is another reiteration of these efforts and belief in the potential of the Indian optical trade.
The otherwise peaceful evening of June 5 witnessed an outburst of energy as leading opticians from all over India gathered at Novotel in Mumbai to celebrate the excellence in the Indian optical trade. The grand evening included award announcements, entertainment, some fantastic networking opportunities and of course a fantastic mix of food and beverages that simply lifted the flavour of the event!
The celebration started with a welcome address by Siraj Bolar, Editor-in-Chief, VisionPlus Magazine and CEO, FourPlus Media followed by Rohan Paul's, Business Head, Carl ZEISS, speech thanking the opticians for their efforts and participation. The enthusiastic words set the mood in the audience as the host began to announce the winners.
Best Store Display & Design
Winners
Best Product Portfolio
Winners
Best Marketing Initiative
Winners
Best CSR Initiative
Winners
Excellence in Customer Service
Winners
Excellence in Clinical Support
Winners
Best Eyewear Retailer
Winners