Certain designs never go out of style. Silhouette's Illusion Lite model is the embodiment of this type of timeless style that is created from combining fresh ideas with classic looks. The temples of these glasses exude modern chic, while the fronts are more classic in style. The result: design that stands the test of time. And that's why you can rely on these high-quality, stylish glasses for a lifetime, whether you're at work or on the go.
Full-rim urban cool
Roland Keplinger, Design Director at Silhouette, sums up the concept: "We have combined characteristic details in new ways to make Illusion Lite the ideal choice for everyday wear. The huge range of combinable options ensures we can create the perfect pair to suit everyone. These glasses have an understated stylish character thanks to the chic urban design and the fact they are made from a mixture of premium-quality materials." The front of Illusion Lite glasses is made from SPX@+J a durable, ultra-lightweight, high-tech, sustainable material that has been specially developed by Silhouette. The high-quality titanium temples with a tapered profile create a dynamic look with lasting appeal. Subtle, cool and stylish what's not to love?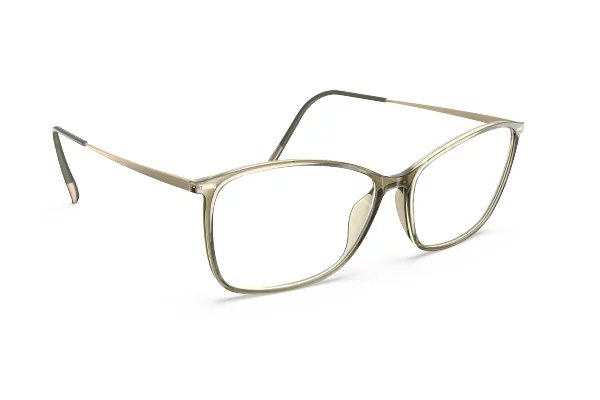 The perfect look for every face
Illusion Lite comes in unique colors such as Trusty Blue and Restful Olive. Create the perfect pair of Illusion Lite glasses by choosing one of these striking colors in combination with one of four lens shapes. The maintenance-free snap hinges make them easy to handle, and the adjustable temples ensure a comfortable fit. With Illusion Lite, Silhouette has created eyewear that meets everyday needs while exuding its own unique charm.