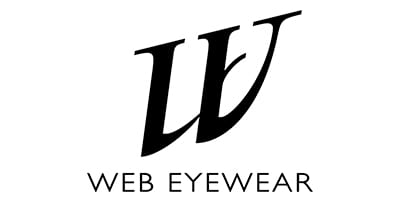 Web Eyewear Exclusive Edition Sunglasses
Web Eyewear, Marcolin's house brand, designed two exclusive new sunglasses to celebrate the 60th anniversary of the leading global eyewear manufacturer. The collection, with its modern feel, stays true to the brand's heritage in terms of luxury and elegance, two distinctive traits of its style.
A classic flair harmoniously blends with a contemporary design in the two new shapes, which speak of passion and research. Love for beauty and devotion to quality are the leitmotifs of a story that is constantly renewing itself, going beyond market trends to create a timeless aesthetic that conveys pure elegance.
Web Eyewear's signature aviation-inspired torchon metal detail is featured on the front of the men's sunglasses and on the temple wire core of the women's style. The sophisticated streaked effect of Made in Italy acetate creates an interplay of transparent and solid colors on both frames, with the palette moving from tones of blue to smoke, before ending on black.
The shapes give a nod to the 1960s, with the women's style offering square, seductive volumes and a strong personality for the women's design and the men's showcases a vintage-inspired pilot silhouette complete with an iconic double bridge. Surfaces, profiles and volumes revolutionize the tactile feel of the exclusive accessory that is designed to be worn daily, by creating the perception of a unique and compelling experience.
Web Eyewear personalizes the two designs by placing the logo on the outside of a temple tip and the engraved "Exclusively For 60th Marcolin" wordmark on the inside of the other temple.
Exclusively For 60th Marcolin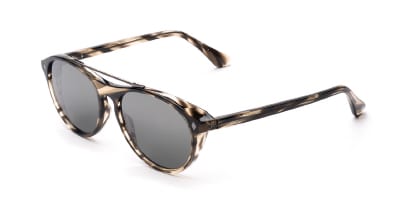 WE 0323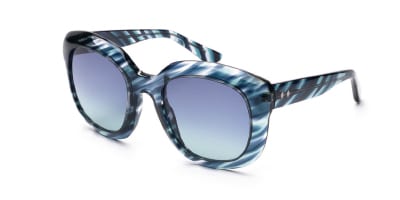 WE 0322
Buy This Collection Online From These Opticians